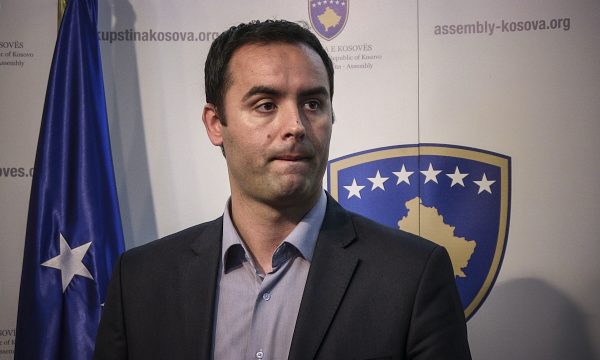 Gazeta Express
29 Janar 2020 14:01
Kosovo Assembly Speaker, Glauk Konjufca, is attending the Summit of Presidents of the Parliaments of the Western Balkans, that is taking place in Brussels.
The Summit is discussing parliamentary cooperation and the future of Europe, with particular emphasis on the process of the EU enlargement. "We in the Western Balkans know very well the importance of the European Project," said Konjufca. "Since the end of the 1990s wars, the European integration process has oriented our society towards democracy and economic development. Our society has built independent institutions, pluralistic media and active civil society." Konjufca underlined the success of the election process in Kosovo, and said that after the constitution of the Assembly, Kosovo will soon have a new Government.
Speaking about the Kosovo challenges in EU integration process, Konjufca said: "Despite reaching the Stabilization and Association Agreement (SAA), we have not moved towards candidate status. It has been 96 months since we started the visa liberalization dialogue and today we remain the only country that has not been granted visa liberalization. The citizens of Kosovo feel isolated."
Commenting on the dialogue with Serbia, Konjufca said that Kosovo fully understands the importance of good neighborly relations and remains committed to the EU-facilitated dialogue. He also said that the new Government would take important steps in this regard.
As far as the EU enlargement, namely the integration of the Western Balkan states is concerned, Konjufca said: "We encourage the opening of accession negotiations for Albania and North Macedonia as soon as possible. We believe that the Zagreb Summit on the Western Balkans will be very important for this purpose." /GazetaExpress/