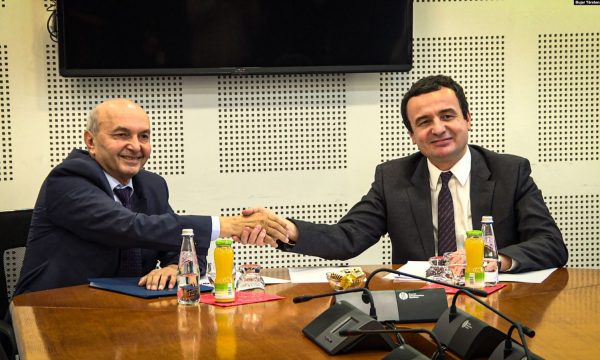 Gazeta Express
20 Dhjetor 2019 21:34
A meeting of leaders Albin Kurti of Vetevendosje and Isa Mustafa of LDK failed to produce a breakthrough in forming new government.
Gazeta Express has learned from its sources within the LDK that during Friday's meeting Mustafa offered Kurti six out of ten ministerial posts in exchange of LDK getting the president's position. "Yes, we have made the offer to give the Vetevendosje an additional ministry after the president is elected in 2021," a source told Gazeta Express. Parties have also agreed to continue communication incoming days.
Kurti-Mustafa meeting came a day after the visit of German members of Bundestag, and calls of the EU Office in Kosovo, British and US Embassy who urged them to form the government as soon as possible. The two parties which won 6 October elections have agreed to have an equal share of ministerial posts, with two additional ministries headed by minorities whereas the Vetevendosje will get the prime minister's position and the LDK the Parliament's speaker position and they are asking also the president's post after current mandate of president hashim Thaci expires in 2021. /GazetaExpress/