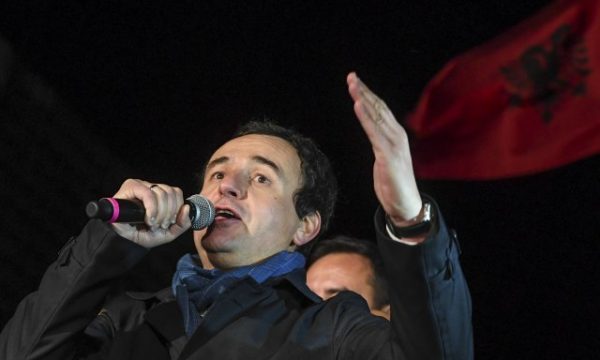 Gazeta Express
6 Dhjetor 2019 22:54
Vetevendosje leader and likely prime minister of Kosovo, Albin Kurti, has reacted to Serbian president Aleksandar Vucic's who denied the Recak massacre, in which Serbian forces killed 45 Albanian civillians in January 1999.
Kurti said he [Serbian president] refused to call Srebrenica a genocide, now he denies Recak massacre. "He wants to move into a peaceful future without accepting crimes of the past. But genocide, mass-graves and massacres are Serbia's truth. It's time for Vucic to start dealing with it," Kurti said in a Tweet.
Serbian President spoke Thursday in support of former Kosovo Serb minister Ivan Todosijevic who was convicted by the Basic Court in Pristina for inciting hatred after in a speech in March 2019 Todosijevic claimed the Recak massacre was "fabricated" and referred to Albanians as "terrorists." Vucic supporting Todosijevic said that he was telling the truth about the massacre. Vucic's statement was widely condemned by Kosovo leaders and families of victims in Recak who announced filing a lawsuit against Serbian president. /GazetaExpress/