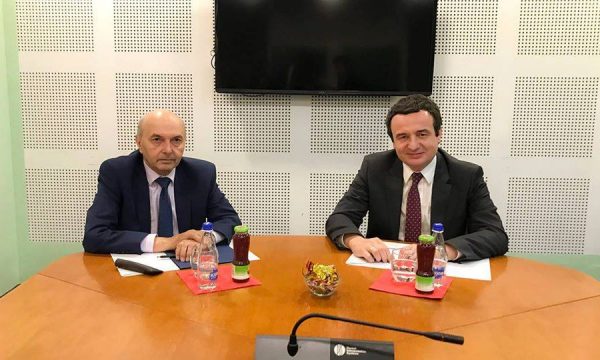 Gazeta Express
11 Dhjetor 2019 18:36
Leaders of the two Kosovo parties which won 6 October elections failed on Wednesday to reach an agreement on forming new government and promised intensification of meetings until a final deal is reached.
A spokesperson of the Democratic League of Kosovo (LDK), addressing media after the meeting between leaders Isa Mustafa of LDK and Albin Kurti of Vetevendosje confirmed that no agreement was reached today. Besian Mustafa spokesperson of the LDK said that political leaders have agreed to meet in daily basis, but has not commented on disagreements of the two parties which are preventing creation of the ruling coalition. "The meeting between the two leaders has been concluded. The two leaders have agreed to intensify meetings until reaching an agreement on forming of the Government," Mustafa said, Gazeta Express reports.
Also the Vetevendosje issued a short statement saying that Mustafa and Kurti agreed to hold meetings in daily basis. "Chairman Kurti met today at the Parliament of Kosovo with the chairman Mustafa, They agreed to continue and intensify meetings and that meetings would take place on a daily basis," the Vetevendosje said in a short statement. /GazetaExpress/