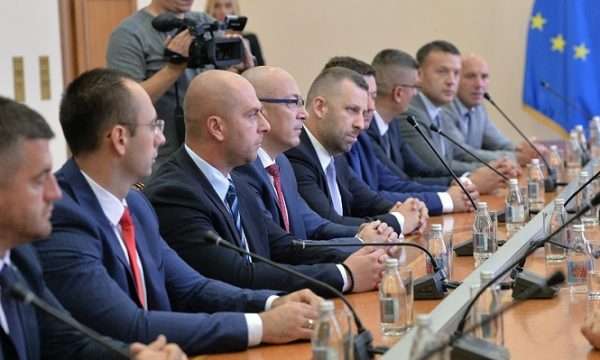 Gazeta Express
18 Nëntor 2019 13:47
Deputy head of Srpska List, Igor Simic, has reacted to Vetevendosje leader Albin Kurti's statement who said that Belgrade must extradite to Kosovo Milan Radojicic, one of the suspects in the assassination of Kosovo Serb opposition politician Oliver Ivanovic in January 2018.
Kurti the likely prime minister of Kosovo made the statement during an interview with the Podgorica's daily Pobjeda. According to Srpska List, with this statement Kurti is showing his true face. "Heated anti-Serbian rhetoric continues in Pristina, even by those who want to be institutional leaders. Albin Kurti without no evidence whatsoever is accusing Milan Radoijcic and at the same time is directly interfering the work of judiciary. In his earlier statements he said that politician and politicians should not interfere justice," Simic said in a press release. He said that Kurti's attacks on their deputy head, Milan Radoijcic, represent a violation of the basic right, the presumption of innocence.
Kosovo Serb leader Oliver Ivanovic was killed on 16 January 2018 in front of his political party offices. Kosovo State Prosecution has arrested four people suspected of being involved in this attack. Among the suspects is also deputy head of Srpska List, Milan Radojicic, who evaded justice and is sheltered by Serbia. /GazetaExpress/