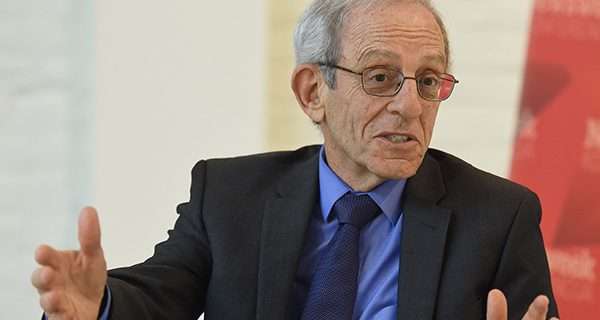 Gazeta Express
30 Gusht 2019 10:09
Balkans analyst and former US diplomat, Daniel Serwer, says Serbian president Aleksandar Vucic, is trying to convince the United States that he can solve problems in the Balkan region.
According to Serwer, Vucic, is trying to sit in two even in three chairs, if Bejing is to be counted, and continues making efforts to impress the United States that he is part of the solution and not problems in Balkans, writes vijesti.ba.
According to Serwer the US should clarify its policy towards Western Balkans region and step up its engagement. "If this policy means exchange of territories in Kosovo based on principles of ethnic division, I would oppose increase of US engagement, because this would destabilise Bosnia and North Macedonia, and would give to Russian President Valdimir Putin a present in Georgia, Moldavia and Ukraine. But if this policy means determination that Bosnia and Hercegovina becomes a functional state which can fulfil preconditions to join the EU, I would rather support it," Serwer said. He also reminded Serbia that countries such as Germany and some other EU members have explicitly stated that they would not ratify Serbia's membership into the EU without full and irrevocable normalisation of relations with Kosovo.