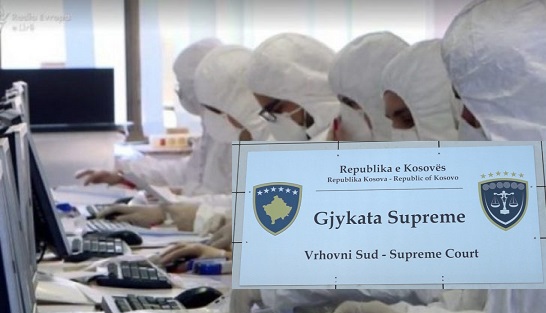 Gazeta Express
14 Nëntor 2019 16:23
Kosovo's Supreme Court has confirmed on Thursday that 3,700 ballots received from Serbia should be removed from the final results of elections held on 6 October, Gazeta Express reports. The ruling enables NISMA party to pass the threshold and become part of the new legislature of Kosovo.
The Supreme Court has ruled as inadmissible the requests of the Vetevendosje, Democratic League of Kosovo, and other parties appealing a decision of the Elections Complaints and Appeals Panel which decided that votes arrived from Serbia were not regular and should be removed from the final election results.
Today's ruling of the Supreme Court enables NISMA Party headed by Fatmir Limaj pass the 5 percent electoral threshold and become part of the new Parliament of Kosovo. Also the ECAP has ordered the Count and Results Centre to recount almost half of all ballot boxes due to alleged irregularities. The recount of 1,400 polling stations has started and based on its current dynamics it will take the Central Elections Commission (CEC) at least three weeks to publish final results and certify elections. Delays in certification of the elections results would delay also creation of new institutions of Kosovo. /GazetaExpress/