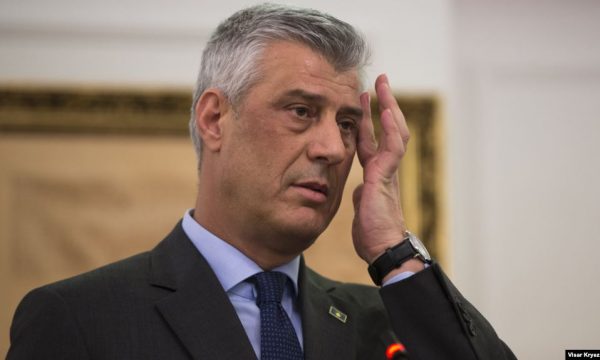 Gazeta Express
19 Korrik 2019 18:06
Bislim Zyrapi, former chief of the Kosovo Liberation Army (KLA) Headquarters, who currently serves as advisor to Kosovo president, has been summoned by the Specialist Prosecutor's Office.  
The news has been confirmed by President Hashim Thaci who in a Facebook post said that in addition to his advisor, also other ex-KLA commanders have been summoned by the Hague-based Specialist Prosecutor's Office, established to investigate and prosecute alleged crimes of the KLA. Thaci said that he will respect the decision of prime minister Ramush Haradinaj who offered resignation on Friday after being summoned by the Hague prosecutors in his capacity as a suspect. Thaci said he learned from media on Haradinaj's summons.
"It is of regret that I learned that the Specialist Prosecutor's Office has summoned former KLA Chief of Staff, Bislim Zyrapi, who is my advisor, former commander of the Dukagjini Area, Prime Minister Ramush Haradinaj, as well as several other former officers of the KLA to interview. I was also informed by media about the decision of the Prime Minister of the Republic of Kosovo, Ramush Haradinaj, for his irrevocable resignation of his position. I respect his decision and as President of the Republic of Kosovo assure you that I will act based on my constitutional and legal competences for which the citizens of Kosovo will be informed on time. I believe in the purity of the Kosovo Liberation Army war and I believe in the high moral values of freedom soldiers. Neither the values of our freedom nor the war of the KLA can be violated by anyone," Thaci said. /GazetaExpress/