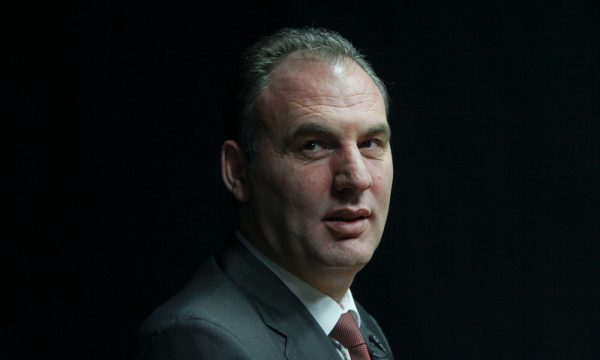 Gazeta Express
1 Prill 2019 10:27
The Government of Kosovo will not abolish 100 percent tax on Serbian goods until Belgrade reflects and stops its campaign against Kosovo's statehood, says Fatmir Limaj, Deputy Prime Minister and co-head of Pristina's delegation in dialogue with Belgrade.
Limaj urged Kosovo leaders to speak in one voice when it comes to relations with neighbouring Serbia reminding political leaders that this is also one of the prerequisites of the Platform on dialogue which last month was approved by Kosovo Parliament.
"There are hundreds of reasons that have forced us to impose the tax," said Limaj. "These reasons should cease to exist in order to remove the tax. The tax will not be lifted as long as long as the requests made by Kosovo are not fulfilled. I believe this is clear to everyone. I expect Serbia to reflect," Limaj said in an interview with public broadcaster RTK. Limaj said that according to the platform on dialogue with Serbia, Kosovo delegation is tasked to discuss investigation of war crimes that Serbs have committed in Kosovo during 1998-1999 war. Respecting the decisions of the Parliament and Constitution are the foundation for protection of interests of our country, Limaj said.