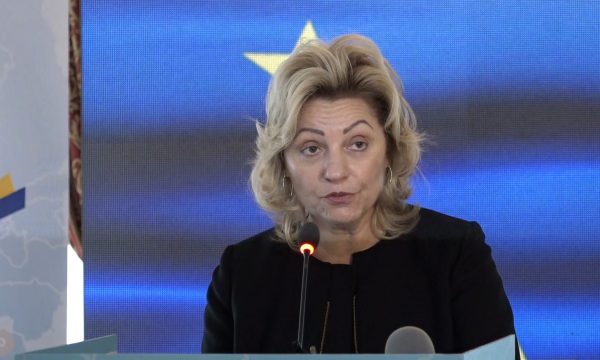 Gazeta Express
16 Shtator 2019 11:40
Kosovo Sustainable Development Week (KSDW) and Climate Diplomacy Week (CDW), two high-level international events (conferences) examining Kosovo's main environmental and climate change challenges, have started on Monday.
The EU Office in Kosovo announced that a series of events (conferences), will bring together national and international environmentalist/climate change activists and authorities to discuss and raise awareness on the pressing issues. Side events and special sessions will be included to the program. The kick-off for both campaigns took place on Sunday, 15 September, at the National Museum in Pristina.
Head of the EU Office in Kosovo, Nataliya Apostolova, talking at the launching event said that sustainable development and environment protection must be much higher on agenda of Kosovo policymakers to drive much needed change. "By 2030 the EU plans to shift to green, economy with recycling and waste as asset. Preserving enviornment is caring for Kosovo's present and future," Apostolova said.
German Embassy in Pristina announced that Germany is one of the main supporters through GIZ in Kosovo and contributes the travelling exhibition on the Energy Transition #Energiewende. "On behalf of the German Federal Foreign Office, the travelling exhibition showcases Germany's experience on energy transition and promotes international cooperation on securing a sustainable energy supply," the German Embassy said in a statement potted in Facebook. /GazetaExpress/