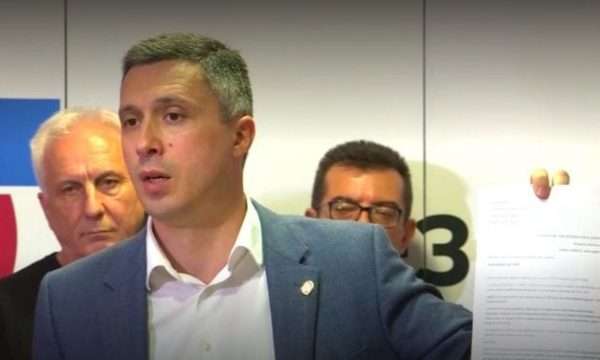 Gazeta Express
10 Prill 2019 18:50
Kosovo Serb parties which are in opposition have established on Wednesday the "Alliance for Kosovo." They also announced that they will boycott 19 May mayoral elections set to be held in the four Serb-inhabited municipalities in northern Kosovo.
Kosovo Serb Popular Justice organization head Nenad Radovanovic told a news conference that the elections should not be held and added that "sacks full of votes for the Srpska List are brought to Kosovo for elections" with no room given to the opposition in the media. Srpska List, backed by Belgrade, confirmed on Wednesday that they will participate the elections. They took the decision after meeting Serbian president Aleksandar Vucic. Today's press conference was attended also by the Homeland official Slavisa Ristic and European Movement of Serbs from Kosovo official Rada Trajkovic as well as organizers of the 1 in 5 Million protests in Kosovo. Dveri leader and Alliance for Serbia chair Bosko Obradovic said that the conditions are not in place to hold elections in Kosovo or Serbia and added that the Alliance had accepted an invitation by the Kosovo Serb opposition leaders to form an Alliance for Kosovo.
Radmanovic said the Kosovo Serb opposition leaders see the Alliance as their only partner. He said Kosovo Serbs would come to Belgrade on Saturday for the big opposition gathering which Obradovic said would be the "crown" of the four-month protests.