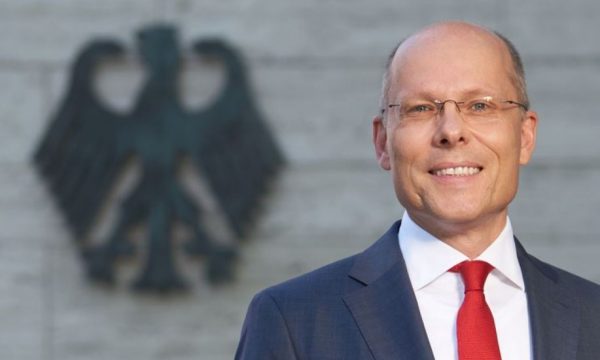 Gazeta Express
14 Nëntor 2019 15:07
Peter Beyer from Germany, has been appointed on Thursday by the Parliamentary Assembly of the Council of Europe (PACE) as its rapporteur for the situation in Kosovo.
Beyer won the competition with the Russian member of the Council of Europe, Alexey Kondratiyev. During today's voting on the Council of Europe (CoE) Committee on external Affairs, Beyer won 33 votes with 6 to Kondratiyev. The decision on appointment of the new rapporteur on Kosovo has yet to be confirmed by other mechanisms of the CoE but today's voting is considered the most important one.
One of the candidates shortlisted for this position was Russian citizen Aleksey Kondratiyev, who was former member of Russian state intelligence agency (GRU) and who openly sided with Serbia and is known for his anti-Albanian sentiment. Kosovo's public broadcaster has reported last week that Kondratiyev has served in Kosovo after the war. According to RTK Kondratiyev was accused of attempting to kidnap a woman in Kosovo while serving as a member of the Russian military contingent in Kosovo between 1999-2000. He escaped prosecution and returned to Russia. /GazetaExpress/