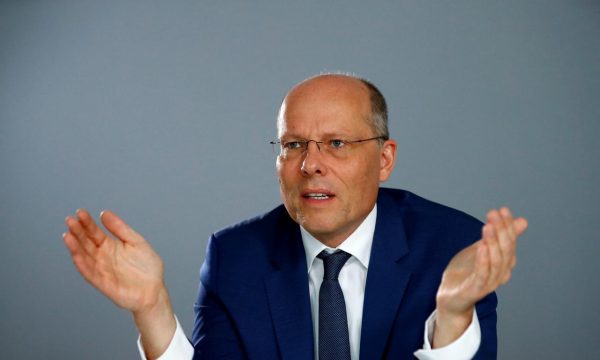 Gazeta Express
3 Shtator 2019 19:57
Member of German Parliament of ruling CDU party, Peter Beyer, said the appointment of Matthew Palmer as the US Special Representative for the Western Balkans is a good news, and proposed also the European Union to appoint a special envoy on Kosovo-Serbia dialogue.
"We are in continuous contact with Mr. Palmer. We have met several times in Washington, and once even in Pristina. Palmer knows the region very well, and it is really a good news that he was appointed as special envoy for Balkans. But I don't know what benefits his appointment would bring. But regardless I think that also the European Union should appoint a special representative when it comes to Kosovo-Serbia dialogue, who with a special team would sincerely contribute in the constructive aspect on resumption of the dialogue," Beyer said during a press conference after meeting senior officials of the Democratic League of Kosovo (LDK).
Beyer said Americans are important actors in Balkans and allies of Germany, hoping that they will give positive contribution on Kosovo-Serbia dialogue. German MP reiterated that his country is against the idea on exchange of territories or correction of borders. /GazetaExpress/