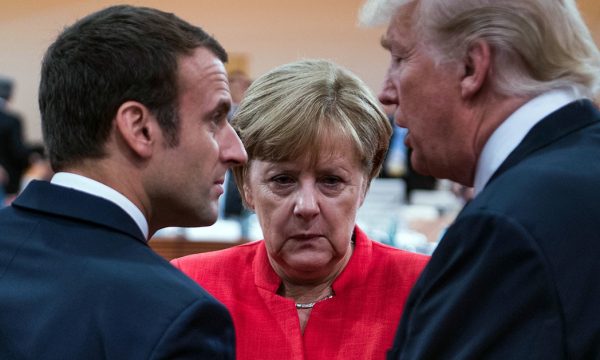 Gazeta Express
14 Nëntor 2019 15:58
Germany and Chancellor Angela Merkel urge Kosovo and Serbia to resume dialogue on normalisation of relations facilitated by the European Union. German Government says that they are working on close cooperation with partners – France and United States on resumption of the dialogue as soon as possible.
Kosovo-Serbia has stalled in November last year days after Kosovo Government introduced a 100 percent tax on all Serbian products to counter Serbia's aggressive campaign against Kosovo's statehood. After introduction of the tax Serbian side decide to halt the dialogue until the tax is suspended. But one year after the tax has not been revoked and the dialogue has been put at hold. In meantime Kosovo held early parliamentary elections in October and is waiting to form new Government. But despite post-election institutional vacuum, Kosovo president Hashim Thaci met on Wednesday in Paris his Serbian counterpart Aleksandar Vucic, in a meeting facilitated by French president Emmanuel Macron. Thaci said after the meeting that Kosovo is ready to resume unconditional dialogue on mutual recognition.
Also Germany urges Pristina and Belgrade to resume talks facilitated by the European Union. "Germany fully supports swift resumption of the dialogue facilitated by the European Union on normalisation of relations between Serbia and Kosovo," the German Government told Gazeta Express in a written statement. The German Government's Press Office says that France and Germany closely cooperate on how to proceed after the Western Balkans Summit held on 29 April in Berlin. Further the German Government says that they welcome the strong support of the United States on the Balkans and confirms that they closely cooperate with the US Government on important topics. /GazetaExpress/