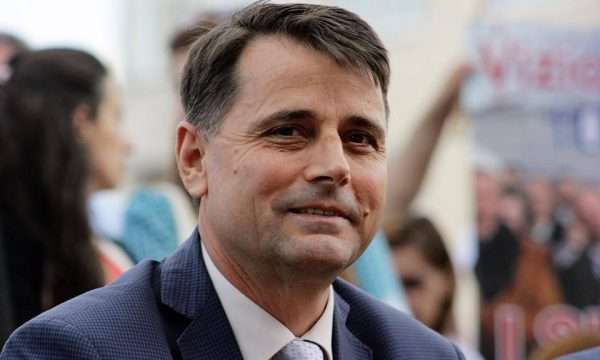 Gazeta Express
2 Prill 2019 11:22
Former Kosovo prime minister, Bajram Kosumi, has proposed creation of a modern confederation of the four countries of the region: Albania, Kosovo, Montenegro and North Macedonia. Kosumi considers that such a unification is possible in the diplomacy, trade, army and freedom of movement.
Kosumi justifies such an idea stating that none of these four countries has territorial pretensions against others. "Why a modern confederate is possible in the countries where Albanians are present and are majority? Because it is Albanians who have the strategic interest to preserve independence and friendly relations with North Macedonia and Montenegro, because of the Albanians living in these two countries and because of the appetites of Serbia and influence of other countries," Kosumi wrote in an authorial text, read during the conference "Balkan Leadership Conference" organised by the Universal Peace Foundation, Tirana, Albania.
He also explained why the confederation would be viable also on economic aspects adding that unification of the four small countries would enable countries to save budget when it comes to diplomacy, and redirecting these funds in other fields. Bajram Kosumi is Rector of the University "Kadri Zeka" in Gjilan. He is professor of journalism in University of Pristina and author of many university books.