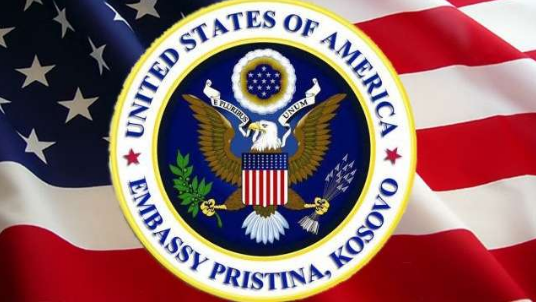 Gazeta Express
23 Gusht 2019 13:38
US Ambassador to Kosovo, Philip Kosnett, said on Friday that a Kosovo man has been extradited to the United States for trial.
"In June, the U.S. and Kosovo finalized our Extradition Treaty. Today we used it for the first time to return a fugitive from Kosovo to the U.S. for trial. When we make Rule of Law a shared priority, criminals face justice and both countries are safer," Kosnett wrote in Twitter.
Gazeta Express has learned that the extradited person is Ymer Shahini who is wanted by U.S. authorities of multimillion-dollar investment scam. The Kosovo police have confirmed to Gazeta Express that Shahini has been extradited to the United States after the Basic Court in Pristina has approved a request of the Special prosecution of the Republic of Kosovo for Shahini's extradition.
On 13 June 2019 Kosovo's minister of Justice, Abelard Tahiri, and U.S. Deputy Assistant Secretary of State Matthew Palmer, have signed the protocol of instruments on Ratification of the Agreement on Extradition between the Republic of Kosovo and the United States of America. /GazetaExpress/