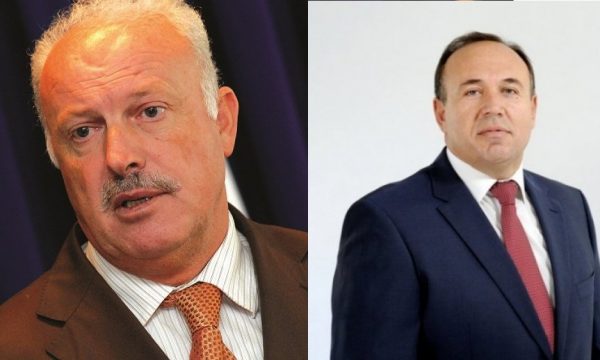 Gazeta Express
16 Shtator 2019 10:18
Two former Kosovo Liberation Army (KLA) commanders, Sokol Bashota and Naim Maloku, will be interviewed by the Specialist Prosecutor's Office this week for their role during 1998-1999 war in Kosovo.
Former deputy commander of the KLA General Headquarters, Sokol Bashota, has travelled to the Hague on Sunday when he will be questioned by the Specialist Prosecutor's Office investigators, whereas Maloku will be interviewed in Ljubljana, Slovenia, where he currently is undergoing some medical procedures. Bashota is expected to be interviewed today whereas Maloku on Tuesday. Ahead of traveling to the Hague Bashota said that he is proud of serving the country and contributing in state-building process of Kosovo. He also said the KLA war was just and clean adding that he will answer any invitation to explain his contribution with the KLA.
Naim Maloku took Facebook to say that due to his health condition he cannot travel to the Hague, and he will be questioned in Ljubljana instead where he is currently staying. "I will face the Court without presence of lawyers. All of my life, with all my professional knowledge, I tried to be in service of my Fatherland," Maloku wrote. /GazetaExpress/