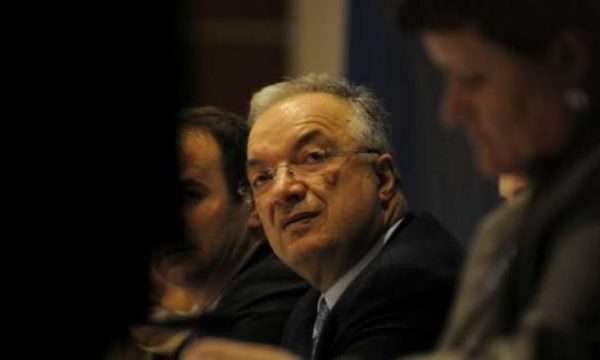 Gazeta Express
14 Nëntor 2019 16:09
Former Kosovo Liberation Army (KLA) senior commander, Xhavit Halti, has refuted media reports that he was summoned by the Specialist Prosecutor's Office at the Hague for questioning for his role during Kosovo war.
Haliti who was member of parliament in previous legislature representing the Democratic Party of Kosovo (PDK) told news agency KosovaPress on Thursday that he currently is in Germany in his capacity as chief of a delegation of Parliament's Committee on Foreign Affairs and has not received any summons by the Hague prosecutors. Also the Assocation of the KLA War Veterans denies that Haliti was summoned by the war crime prosecutors. Head of the Association, Hysni Gucati told KosovaPress that he believes Haliti has no reason to keep secret the summons for questioning. Haliti during the war was member of the KLA's General Hedquarter and has served in all legislatures of Kosovo after the war. Last week another ex-KLA commander and utgoing Speaker of Kosovo Parliament, Kadri Veseli, confirmed that he was summoned by the Hague prosecutors to be questioned for his role as wartime commander.