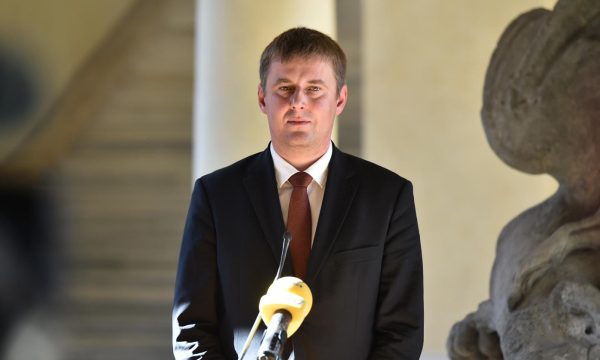 Gazeta Express
13 Shtator 2019 12:59
Czech Republic Foreign Ministry has reacted ending a debate after country's President Milos Zeman said in Belgrade that he will ask the constitutional authorities to reconsider recognition of Kosovo's independence.
In a press statement the Czech Republic Foreign Minister says that their country has fully and definitely recognised the independence of Kosovo, explaining that never in the history of Czech Republic has happened to derecegonise a state, Gazeta Express reports. "Czech Republic has recognised the independence of Kosovo and at the same time gave its consent on establishing diplomatic relations. Is a 'de-jure' recognition, meaning a full and definite recognition from the international law standpoint. The Czech Republic has never revoked recognition of any state," it is written in a press release published in the official website of the Ministry of Foreign Affairs. The statement reads that Kosovo has been recognised by more than 100 countries who are member of the united Nations and is member of several international organisations, such as the International Monetary Fund and World Bank.
Czech President's statements in Belgrade have caused controversy making Czech prime minister, Andrej Babis, react and confirm that the Government in Prague, who is in charge of the foreign policy, is not considering revocation of the independence of Kosovo. /GazetaExpress/